CHART OF JULY 2013
Specialisation of hospital services production according to French regions (2009)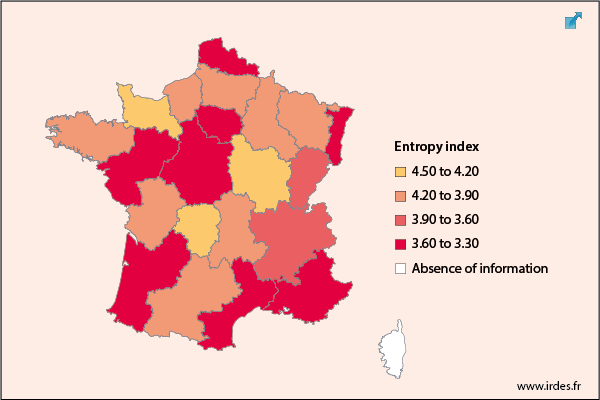 Note: the lower the entropy value, the more the production of hospital services is specialised.
Source: PMSI MCO 2009
Figure taken from Irdes Working Paper n°56 "Evolution of Production, Productivity and Care Quality in French Hospitals Before and After the Introduction of Activity Based Payment", April 2013.
All the charts...
Our newsletter
Subscribe
Contact
Legal information
To order
Sitemap
Useful links
Access
News
Latest publications
RSS

July 8th, 2013