CHART OF OCTOBER 2009
Typology of adult psychiatry sectors, France, 2003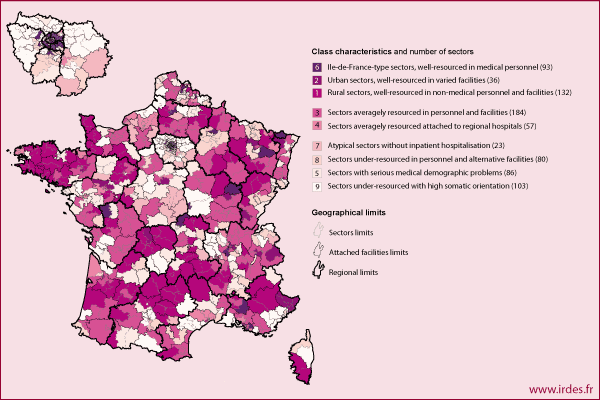 Source: Psychiatric sector annual reports, 2003, Drees ; General population census, 1999, Insee ; Surveys SAE 2003, ES 2001, EHPA 2003, Drees.
Exploitation and cartography: Irdes
Taken from the Questions d'économie de la santé n°145, Fifty Years of Deinstitutionalisation Policy of Psychiatric Services in France: Persistent Inequalities in Terms of Resources and Organisation Between Psychiatric Sectors.
All the charts...
Our newsletter
Subscribe
Contact
Legal information
To order
Sitemap
Useful links
Access
News
Latest publications
RSS

October 13th, 2009