BOOKS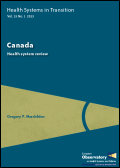 Marchildon G.R.
Copenhague : OMS Bureau régional de l'Europe : 2013 : 179 p.
The Health system profiles (HiTs) are country-based reports that provide a detailed description of health systems and of policy initiatives in progress or under development. HiTs examine different approaches to the organization, financing and delivery of health services and the role of the main actors in health systems. They also describe the institutional framework, process, content, and implementation of health and health care policies, highlighting challenges and areas that require more in-depth analysis. Sections include: Geography and sociodemography; Political and economic context; Health status; Organizational structure; Decentralization and centralization; Patient empowerment; Health care financing; Health expenditure; Population coverage; Pooling; Purchasing; Payment mechanisms; Regulation and planning; Physical and humanresources; Provision of services; Public health; Primary care; Hospital care; Emergency care; Social care; Palliative care; Mental health care; Dental care; Pharmaceuticals; Health care.
SITES OF THE MONTH
Health Systems and Policy Monitor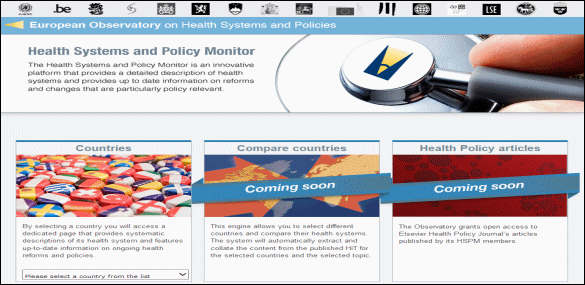 WORKING PAPERS
Working papers are replaced by Watch on Health Economics
More on the French site...