Field trip
17th International Medical Geography Symposium
Field trip will take place the Wednesday July 5th, 2017
For the morning three options
1) Vineyards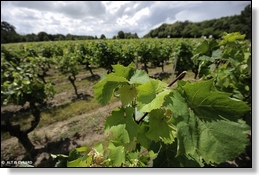 Walking across the vineyardsand a picturesque village with a landscape reading by a geologist from the region.
2) Discovery of troglodytic village | Louresse-Rochemenier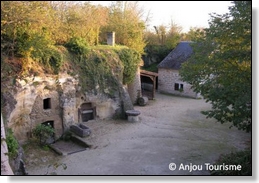 In the heart of Rochemenier, visit a part of the village, the museum opened since 1967.
On 1 hectare, discover two ancient troglodytic farms with their rooms and dependencies.
A unique underground lifestyle in the Loire valley! The underground chapel dug out in the 13th century to the latest modernized caves, stroll through this unique housing environment.
3) The Château of Angers and the old city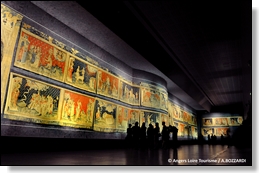 Enter into a vast fortress lying in the heart of Angers, a town of art and history. Enjoy this magnificent building built and gardens of the château where the Dukes of Anjou held court. Its medieval heritage dominated by the monumental construction of the castle with its instantly recognizable duotone towers perched on walls that ultimately stretch for 4kms. It is home to the spectacular Apocalypse tapestry, commissioned by Louis I in the 14th Century.
You will be then walking along the cobblestones streets of the old city of Angers. Most of the houses have been built during the medieval times. Meet the old gothic cathedral, Saint Maurice. A blast from the past.
Lunch Time and Afternoon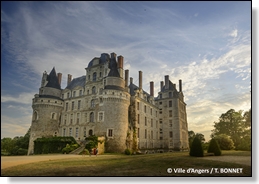 All participant will be having lunch (French picnic) together at Brissac to discover the highest castle in France.
Brissac, also called as « Angers Loire Valley Giant's », deserves its name because of its seven floors and 204 rooms.
Bought in 1502, by René de Cossé, the first lord of Brissac, it is now the residence of the 13th duke. The garden offers wonderful sights in the shade of 100-year-old trees. The visit reveals a dazzling decor: golden ceilings, precious furniture and a charming theater « Belle Epoque » dedicated to Opera.