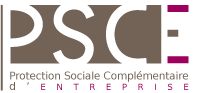 PSCE SURVEY
SURVEY OF COMPANY SUPPLEMENTARY SOCIAL PROTECTION
PRESENTATION
The survey on complementary social protection offered by employers (PSCE) provides an overview of the health and provident insurance offered by employers in France. Collecting data by interviewing companies, the survey gives a general overview of such a social protection system (differentiation between categories of employees, level of employer's financial participation, level of guaranties…). Since 2009, the PSCE survey has introduced a questionnaire administered to employees collecting, among others, their views concerning workplace health insurance.
The survey polls about 1,700 companies and 3,000 employees throughout France.
THEMES ANALYSED
Accessibility, introduction and funding of a group complementary health insurance contract
Reasons for the absence of a group complementary health insurance contract
Level of cover provided by the group complementary health insurance contract
Employees' opinions on group complementary health insurance contracts
Existence of a group provident insurance contract
Coverage of sick days
PRINCIPAL CHARACTERISTICS
Dates of survey
2003, 2009, 2013
Survey frame
Establishments hiring a least one employee, except for administrations and farms
Sampling frame
PSCE 2003: Data concerning the establishments selected for the surveys on labour activity, employment conditions and very small firms (ACEMO-TPE) conducted by the Research, Studies and Statistics Department (DARES) of the Ministry for Labour.
PSCE 2009: Annual declaration of social data (DADS).
Method
Sampling of the establishments (PSCE 2003 and 2009): stratified sampling according to sector of activity, size of the establishment, size of the company on which the establishment depends.
Sampling of the employees (PSCE 2009): random sampling among the participating establishments.
Phone survey preceded by an announcement letter and, for the establishments only, a fax summarizing the cover levels they offer.
More on the French site...
Our newsletter
Subscribe
Contact
Legal information
Sitemap
Useful links
Access
News
Latest publications
RSS

July 15th, 2013