SITES
Health Systems Characteristics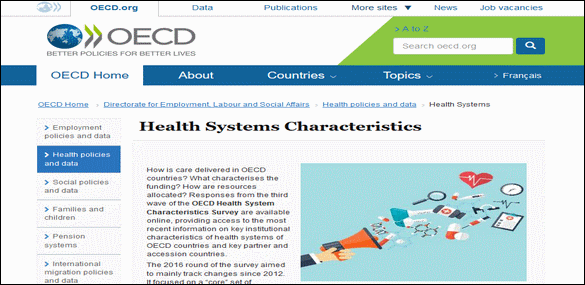 Presentation
Comment les soins sont dispensés dans les pays de l'OCDE? Comment sont-ils financés ? Comment les ressources sont-elles allouées? Les résultats des différentes vagues (2012 et 2016) de l'enquête de l'OCDE sur les caractéristiques des systèmes de santé sont disponibles en ligne, donnant accès à l'information la plus récente sur les caractéristiques institutionnelles essentielles des systèmes de santé des pays de l'OCDE et des pays partenaires et candidat à l'adhésion. L'interrogation permet la comparaison entre pays et le croisement de plusieurs indicateurs.
Integratedcare4people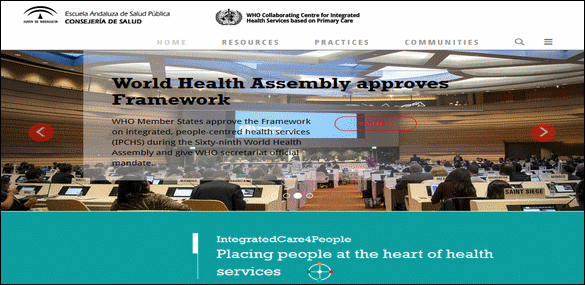 Presentation
Lancée à l'initiative de l'OMS, cette plate-forme mondiale d'échange a pour objectif de réunir toutes les connaissances disponibles dans le domaine des prestations de services de santé intégrés.
Produced by Irdes documentation centre, Doc Veille, a bimonthly publication, presents by theme the latest articles and reports in health economics: both peer-reviewed and grey literature.