CHART OF NOVEMBER 2007
Evolution of the number of sick leave days paid by health insurance per employed person versus unemployment rates between 1970 and 2004 - France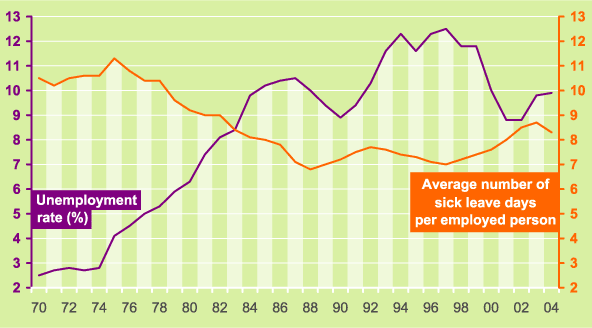 Issued from Moral hazard, doctors and absenteism in France. Preliminary analysis based on aggregate data. Grignon M., Renaud T., Revue d'Epidémiologie et de Santé Publique, vol. 55, n° 4, 2007/08, 243-251.
All the charts...
Our newsletter
Subscribe
Contact
Legal information
To order
Sitemap
Useful links
Access
News
Latest publications
RSS

February 24th, 2010