CHART OF SEPTEMBER 2010
Rates of Unmet Needs for Medical Care in 2008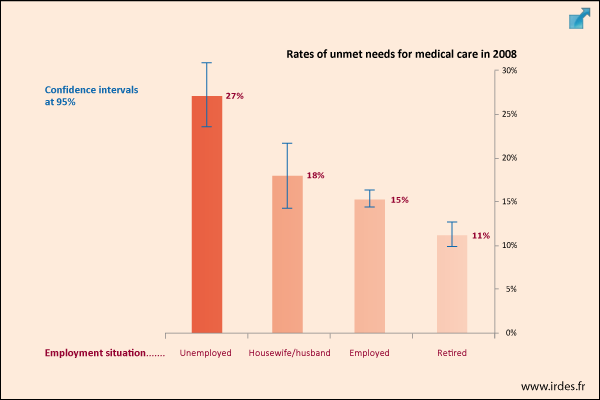 Source: Irdes Report n° 1800 "Enquête sur la santé et la protection sociale 2008".
See also Boisguérin et al., « Etudier l'accès aux soins des assurés CMU-C, une approche par le renoncement aux soins » in Rapport Irdes n° 1800, pp. 31-40.
All the charts...
Our newsletter
Subscribe
Contact
Legal information
To order
Sitemap
Useful links
Access
News
Latest publications
RSS

September 14th, 2010