BOOKS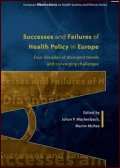 European Observatory on Health Systems and Policies. Brussels. BEL , Observatoire Européen des Systèmes et Politiques de Santé. Bruxelles. BEL
Madenhead : Open University Press, 2013
In the last 40 years, the health of Europeans overall has improved markedly, yet progress has been very uneven from country to country. This new study draws on decades of research to examine the impact health policy has had on population health in Europe. It asks key and incisive questions about mortality trends and health policy activity and seeks to evaluate the most effective policy for the kinds of challenges Europe has faced (4e de couverture).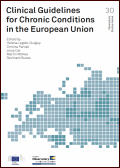 Organisation Mondiale de la Santé. (O.M.S.). Bureau Régional de l'Europe. Danemark. DNK, European Observatory on Health Systems and Policies. Brussels. BEL, Observatoire Européen des Systèmes et Politiques de Santé. Bruxelles. BEL
Bruxelles : Observatoire européen des systèmes et politiques de santé, 2013
Chronic noncommunicable diseases make up a large part of the burden of disease and make a huge call on health systems' resources. Clinical guidelines are one of the ways European countries have tried to respond and to ensure a long-term perspective in managing them and addressing their determinants. This book explores those guidelines and whether they actually affect processes of care and patients' health outcomes. It analyses: the regulatory basis, the actors involved and processes used in developing clinical guidelines across Europe; innovative methods for cost-effective prevention of common risk factors, developing coordinated patient-centred care and stimulating integrated research; the strategies used to disseminate and implement clinical guidelines in various contexts; and the effectiveness of their utilization.This study reviews for the first time the various national practices relating to clinical guidelines in 29 European countries (the European Union (EU), Norway and Switzerland). It shows that, while some have made impressive progress, many are still relying on sporadic and unclear processes. The level of sophistication, quality and transparency of guideline development varies substantially across the region, even when the system for producing guidelines is well established. There are nevertheless clear examples that – if shared – can assure and improve quality of care across Europe.
SITES OF THE MONTH
Global Health Data Exchange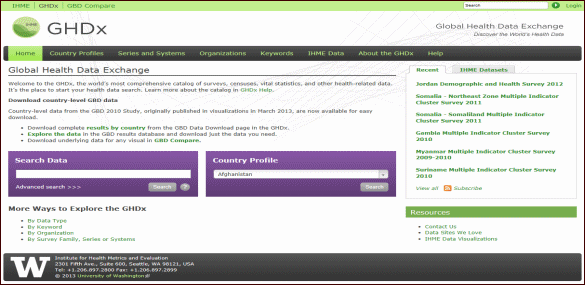 European database on human and technical resources for health (HlthRes-DB)
WORKING PAPERS
Working papers are replaced by Watch on Health Economics

More...